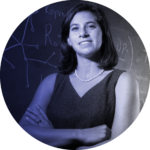 with
Lauren Meyers
Founding Director of UT COVID-19 Modeling Consortium, College of Natural Sciences, The University of Texas at Austin, USA
October 20 | 2.50 p.m. (GMT+1) / 8.50 a.m. (CDT)
Hybrid
Focusing on the role interdisciplinarity plays on developing communities' resilience, the UT Austin Portugal 2021 Annual Conference will organize a fireside chat with Lauren Meyers, Founding Director of UT COVID-19 Modeling Consortium, "an interdisciplinary network of researchers and health professionals building models to detect, project, and combat COVID-19".
The Consortium has committed to action-oriented modelling to fight off the virus and mitigate the social and economic impacts of the pandemic through forecasting and intense analysis. Moreover, it has provided global leadership throughout the pandemic, informing COVID-19 surveillance, response, testing and school opening strategies across the United States.
Meyers' own experience with connecting the dots of different knowledge fields to build solutions for public health challenges will be a fascinating journey into how we can make sense out of different perspectives and angles towards improvements in human welfare.
A relaxed but earnest conversation that you will not want to miss!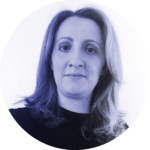 Elisabeth Fernandes, Data Strategy Manager at Público