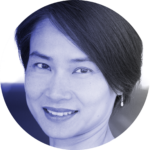 Van Truskett
Executive Director, Texas Innovation Center, The University of Texas at Austin, USA
October 18 | 2.30 p.m. (GMT+1) / 8.30 a.m. (CDT) | Duration: 1 h
Virtual | Limited attendance
Moderation:
Marco Bravo, UT Austin Portugal Co-PI and Executive Director at UT Austin
Target Audience: Researchers, Faculty, Graduate students, Politicians and Business people.
Van Truskett will share, first-hand, her 14-year expertise in enabling the commercialization of university-based knowledge and in aiding young startup companies to succeed.
In the last ten years, 70% of university inventions are licensed to startups and small companies, creating jobs supporting an estimated 4.3 million US workers (per AUTM).
University technology transfer capabilities are critical to moving ideas from the lab to the marketplace and are responsible for evaluating and protecting discoveries available for commercialization through new and existing companies. This effort alone is not enough to ensure a productive result. A nurturing startup approach creates university incentives and organizational structures to support nascent faculty entrepreneurial endeavors. This approach signals that the university is aware of market factors and a desire to partner with the private/public sector to find pathways for commercializing its research technologies.
Do not miss this unique opportunity to learn the key steps for successful R&D commercialization!
The webinar has limited spaces so make sure to register!